About Us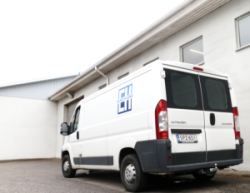 Euro-Hydro Oy started operations in 2002 and has now 24 employees. Euro-Hydro is a part of Etola-Group among 30 other specialised companies.
Etola Group imports, manufactures and markets industrial products. More than 1300 people works in Etola-Group and annual sales is near 400 million euros.
Euro-Hydro is an industrial company and a supplier of lubrication, cooling and filter systems for industrial gears and mining equipment, and tubes and hoses for water, hydraulic oil and gear oil cooling. Euro-Hydro designs and manufactures hydraulic cylinders and hydraulic components.
The extensive experience of our personel ensures that our technical expertise and products meet the approval of our demanding customers.